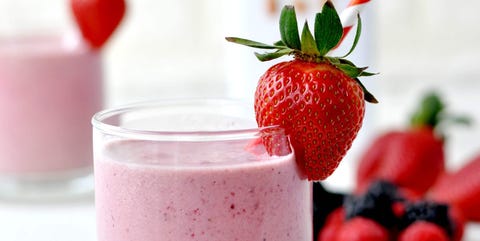 There's nothing like slurping up an indulgent milkshake or fruity smoothie. Plus, shakes can be incredibly convenient for busy mornings or easy post-workout fuel. However, fruit-based and dessert-like smoothies are generally too high in sugar and carbs to make them work for the keto diet—which in case you forgot, entails restricting carbs to under 50 grams a day and loading up on fats.
Fortunately, these keto-friendly sips give you the flavors and textures you want without taking you out of ketosis. Make one of these ASAP—you won't regret it.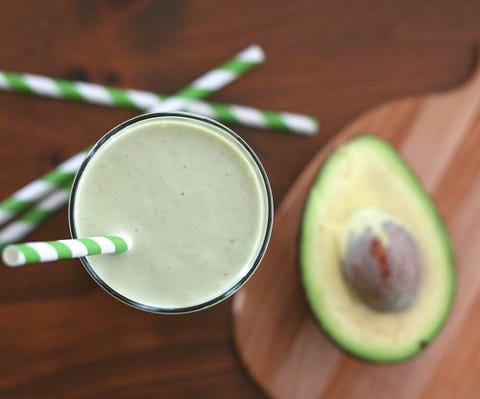 All Day I Dream About Food
Avocado Green Tea Power Shake
Get a green glow on in with superfood shake by All Day I Dream About Food. There's plenty of fat from the avocado and almond milk, as well as protein from whey protein powder and Greek yogurt. It'd make a perfect post-workout recovery shake, and it'll cost you just 6.5 grams of net carbs. Plus, matcha gives that extra kick of caffeine and anti-inflammatory benefits.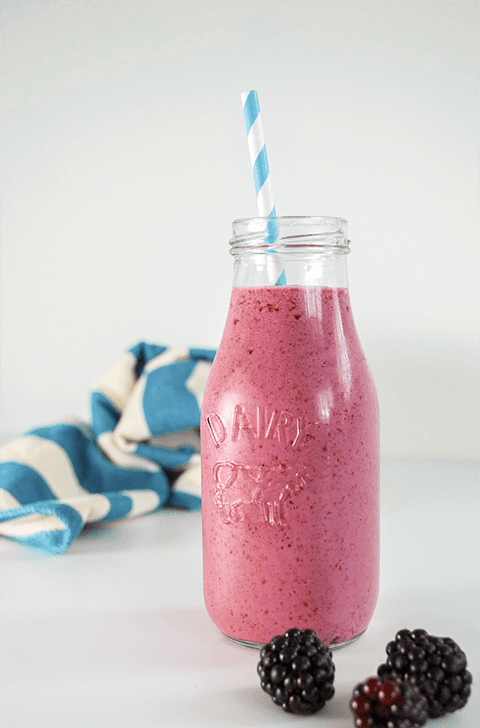 I Eat Keto
Blackberry Cheesecake Smoothie
This delicious smoothie from I Eat Keto is a great meal replacement shake, as it's super decadent and rich from the MCT oil and full-fat cream cheese and higher in calories at 470 a serving. It'll definitely keep you in ketosis, thanks to its 37 grams of fat and only 8 grams of net carbs. Plus, it tastes like your favorite non-keto dessert in a glass.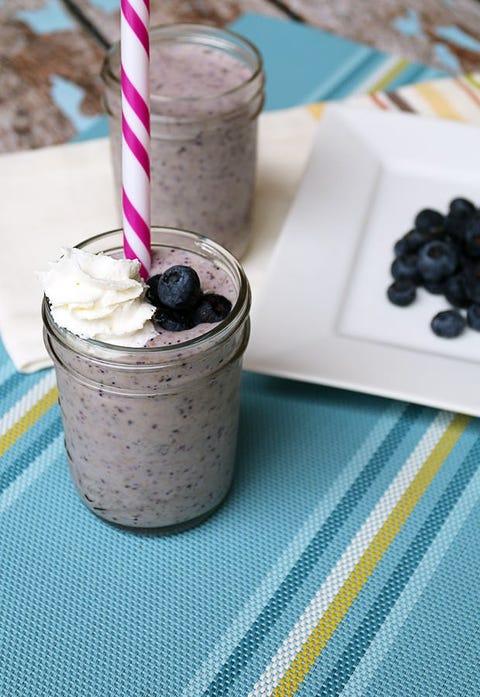 Ruled.me
Blueberry Banana Bread Smoothie
You can pretty much say goodbye to traditional banana bread on the keto diet, but this smoothie by Ruled.me has all the comforting flavors of banana bread but in a slimmed-down, keto-approved version. At a mere 4.66 grams of net carbs, it won't wreck your diet, and there are tons of healthy fats from chia seeds, MCT oil, flaxseed meal, and coconut milk.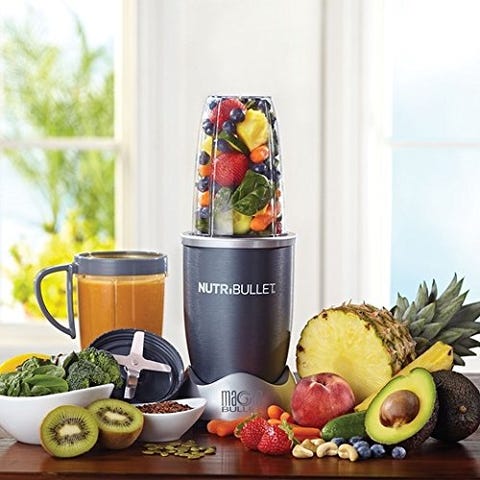 Amazon
12-Piece High-Speed Blender/Mixer System
NutriBullet
amazon.com
$49.88
BUY IT HERE
5 of 7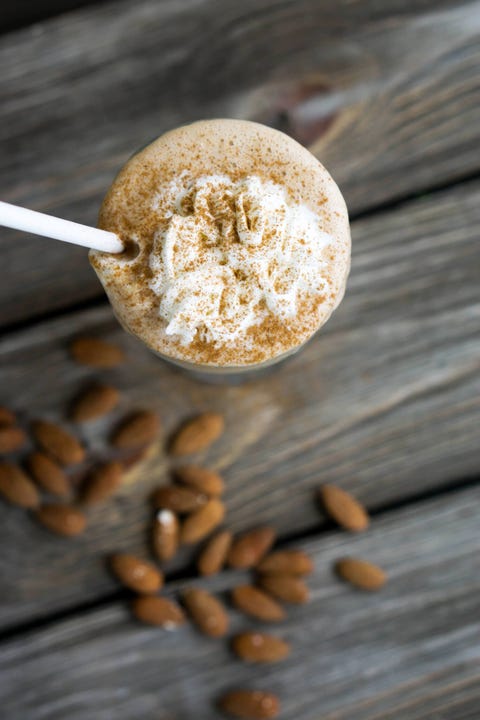 I Breathe I'm Hungry
Keto Cinnamon Almond Butter Breakfast Shake
If you're not one to sit down to a legit morning meal—which happens to be a lot of us—a smoothie or shake can really hit the spot in the AM, delivering good fats and protein. This recipe by I Breathe I'm Hungry is packed with these nutrients to fill you up and supply brainpower, while still keeping you within your keto carb limit with only 6 grams of net carbs. Add extra cinnamon for more spice.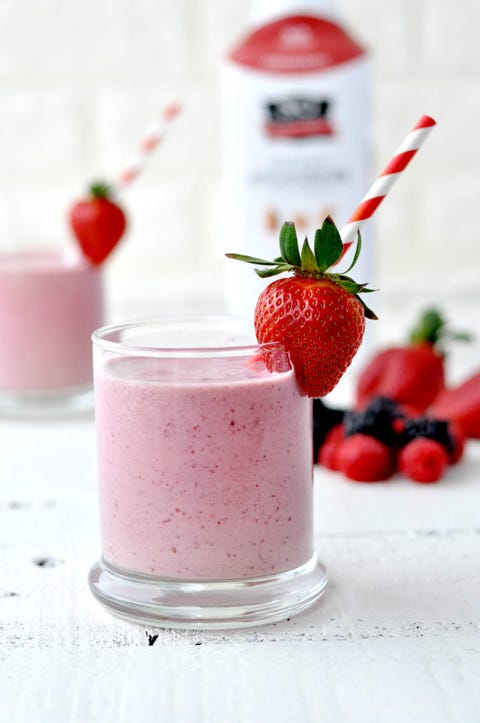 Peace, Love and Low Carb
Low Carb Dairy Free Peanut Butter and Jelly PB&J Smoothie
Drink this classic combo straight from a glass while still sticking with your keto diet. This peanut butter and jelly smoothie by Peace, Love and Low Carb has all the goodness of a PB & J sandwich but swaps bread for protein powder and almond milk. Choose whatever berries you like to get that fruity flavor. It's fairly low in calories and has only 6 grams of net carbs a serving.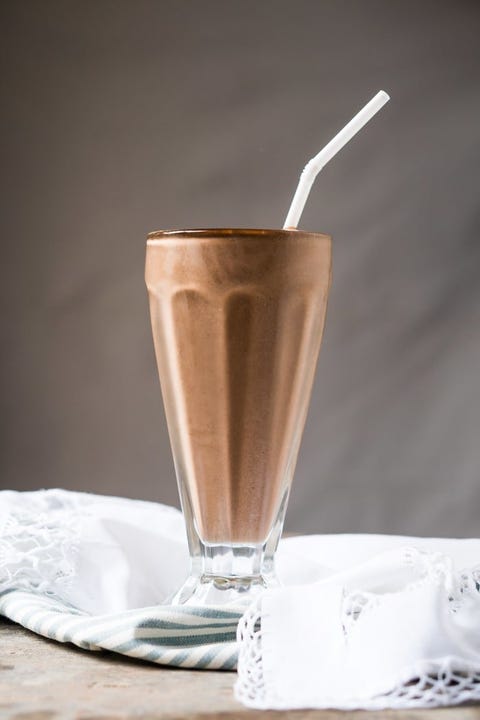 Gnom Gnom
Breakfast Paleo & Keto Bulletproof Chocolate Milkshake
If you're on the ketogenic diet, you're probably familiar with bulletproof coffee, where you add butter, ghee, MCT oil or coconut milk to coffee to increase fats. And you know that often milkshakes are super high in sugar and carbs, meaning they're off limits. This bulletproof chocolate shake by Gnom Gnom uses coconut milk or heavy cream, as well as avocado, to deliver 31 whopping grams of fat. Plus, it has only 5.25 grams of net carbs a serving.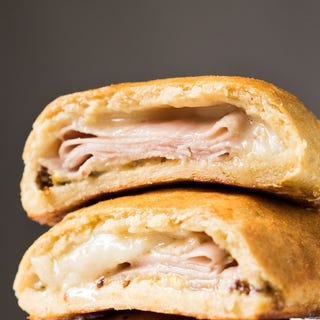 Source: Read Full Article