Sex doesn't have to be something you learn exclusively about through porn or personal experience. And relationships? They don't have to be a guessing game. We reached out to three top experts to find their favorite podcasts and blogs. Your guides are: Debra Herbenick, Ph.D., M.P.H., is a professor and director of the Center for Sexual Health Promotion at Indiana University Bloomington; Justin Lehmiller, Ph.D., is a research fellow at The Kinsey Institute and author of the blog Sex and Psychology. His latest book is Tell Me What You Want: The Science of Sexual Desire and How It Can Help You Improve Your Sex Life.; and Emily Morse, a sex therapist and host of Sex with Emily. Their picks are filled with solid information from top sex educators, thought-starters from industry leaders, and good commentary about anything and everything sex and love — are favored by top researchers, educators, and entertainers in the industry. Bookmark them or tune in to tune up your game today (headphones acceptable).
1) Shameless Sex with April Lampert & Amy Baldwin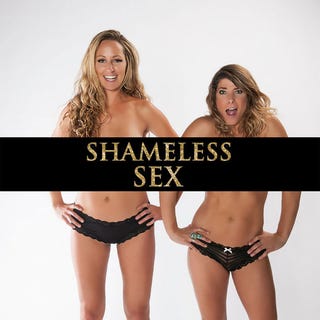 Courtesy
Sex educators April Lampert and Amy Baldwin explain away your bedroom-related fears and insecurities with expert guests who know a thing or a billion about awesome sex. You're certain to learn a thing or two, says Emily Morse, sex expert and host of Sex with Emily (including how to understand the complicated topic that is female anatomy, g-spots, and squirting).

2) The Science of Sex Podcast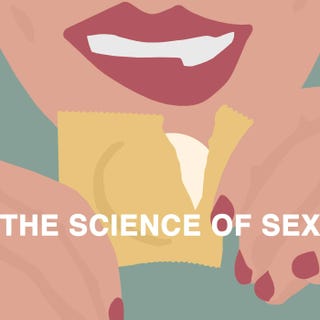 Courtesy
Discover what's true and what's total B.S. (once a cheater always a cheater?) with the Science of Sex podcast hosted by Zhana Vrangalova, Ph.D., a New York City-based sex researcher and educator whose primary mission is to "debunk popular sex myths that ruin lives." Every week, Vrangalov and co-host Joe Pardavila interview a sex scientist about their research. "This podcast covers a wide range of topics, but the unique thing about it is that you get the information directly from the scientists themselves and they explain it in a way that anyone can understand," says Justin Lehmiller, Ph.D., a research fellow at The Kinsey Institute.


3) JohnWineland.com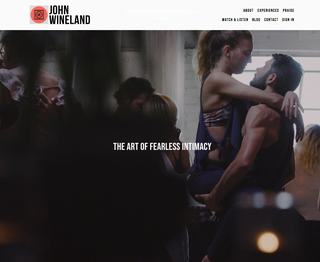 johnwineland.com
If knowing what your partner wants in the bedroom isn't your superpower, John Wineland, Los Angeles-based relationship coach and teacher can help. "John helps men and women have a stronger connection by understanding masculine and feminine energies, and how they play out in relationships and in the bedroom," says Morse. Find out what that headshake actually means, learn how to talk to her (yes, really talk—even when you don't want to), and have hotter, deeper sex .
4) Ask Women with Marni Kinrys & Kristen Carney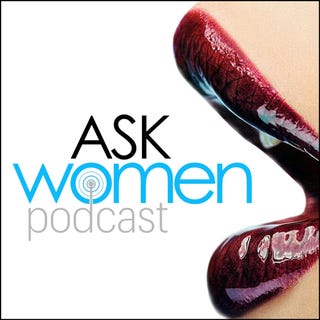 Courtesy
Get off of Reddit: Dating coach and comic Marni Kinrys and Kristen Carney will tell you how to text her , build sexual tension, escape the friend zone, and even how to avoid your own #Metoo moment. "If you've ever wanted to really get into a woman's mind and see what she's thinking, this podcast is definitely worth a listen," says Morse.
5) Savage Love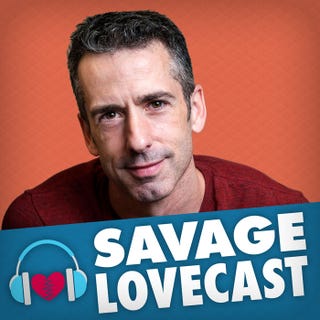 Courtesy
Often touted as the OG sex podcast, Savage Love has been going strong since 2006. It's hosted by author of theSavage Love advice column Dan Savage and features listener call-in Q&As. "Some of the questions people submit are just plain entertaining, as are Dan Savage's responses, but there's a lot of heart in it, too, and real care about helping people to navigate often challenging situations that we rarely see anywhere else," says Debby Herbenick, Ph.D. Think kink-positive convos , ethical explorations (a sex worker wonders: Are fake orgasms okay?, and LGBTQ+-friendly topics . "When readers disagree with Dan on advice, they often write in with their own and he publishes it," says Herbenick. "He's also great about bringing outside experts on when he needs another perspective."


6) Kinsey Confidential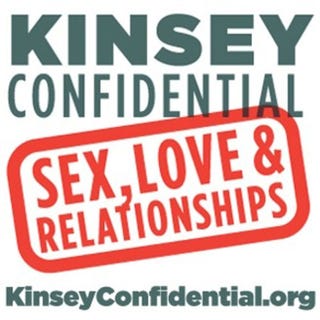 Courtesy

Herbenick's podcast specializes in providing research-based information about common questions you (and just about every other guy out there) has about sexuality and sexual health. People send in their questions, actors read them (to help keep people's identities anonymous), then Herbenick — a professor and director of the Center for Sexual Health Promotion at Indiana University Bloomington answers. The podcasts are short, too — just one or two Q&As so you can listen to them on the go.
8) Sex With Strangers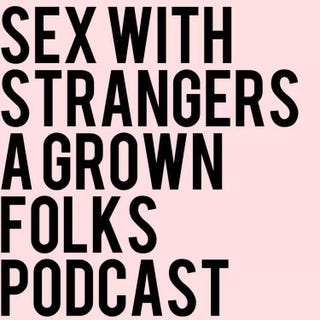 Courtesy

"I was recently a guest on this podcast and loved the way the host, Chris Sowa, approached things," says Lehmiller. "He's not a researcher—just someone who's genuinely interested in learning about sex." What to expect: deep dives into particular topics such as the sex party, love hotels in Tokyo, and sexual politics. "He also travels all around the world to do his interviews, so you get to hear about a lot of things you won't hear elsewhere."
8) Sex With Emily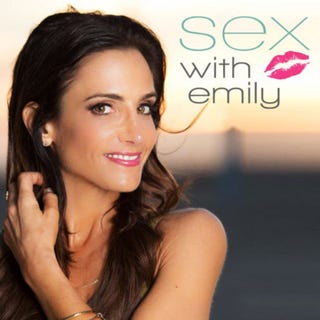 Courtesy
On the Sex with Emily podcast and Sirius XM radio show, Morse approaches all things sex and relationships—even threesomes with your neighbor. Learn how to beat E.D., oral sex hacks, and even consider getting to know the male G-spot (a.k.a. the P-spot). Call in. She insists that she can improve your sex life in a minute or less.
9) Sex and Psychology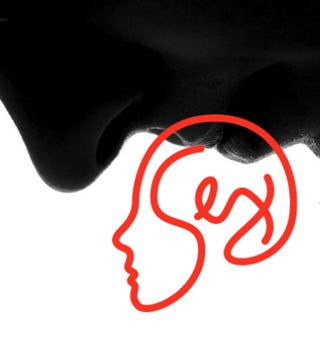 lehmiller.com
Want the science behind psych and sex? Lehmiller literally wrote the book on it. Can gettin' the snip kill your sex life? How should you talk to your partner about your fantasies? And what do those fantasies even mean? He'll tell you.
10) Why are People Into That?!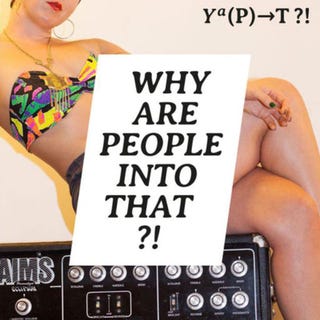 Courtesy

Some sex podcasts say they cover all the dirty details but Tina Horn, a former queer porn star and sex educator really does (think: masochism, sex robots, and kinks you didn't even know had a name, like pegging). "She tends to focus on the kinkier side of sex and understanding why people are turned on by different things," says Lehmiller. There's an intellectual side to the podcast, too: psych, history, and social dynamics of sex (as in, feminist-friendly domination and submission.
11) Longest Shortest Time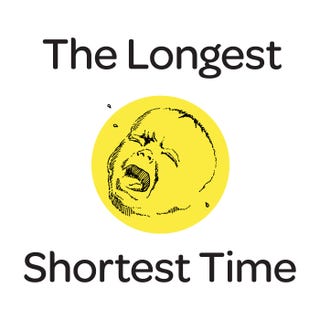 Courtesy
Parenting plus a great sex life? The two don't always go hand in hand, which is where The Longest Shortest Time comes in. "They tackle a number of issues including sleep, moms running for office, and poop (because #parenting)," says Herbenick. "For parents of babies and young children, it's nice to have a podcast that really gets it and isn't just telling you how to find the G-spot — not that that's not important, but there's a lot more to sex and intimacy." There's a Parents' Guide to Doing It, couples therapist Esther Perel spills insight on keeping the fire alive post-kids, and comedians share how to laugh through tough challenges such as infertility.
Source: Read Full Article