Since airing on Monday, HBO's new documentary about Theranos founder Elizabeth Holmes has caught the attention of audiences everywhere, thanks to interviews featuring Holmes' deep voice.
This has lead to an ongoing debate over what Holmes' real voice sounds like, and today Holmes' family weighed in.
While Holmes' has never spoken publicly about her voice, her family says that her deep voice is not fake.
ICYMI, HBO's new documentary about Elizabeth Holmes, the founder of fraudulent health tech corporation Theranos, aired on Monday and the Internet can't stop obsessing over it—more specifically, her seemingly deceitful deep voice. Now, her family's weighing in while the disgraced Silicon Valley exec remains silent on the topic of her baritone.
Holmes' family members told TMZ that her voice is indeed that deep and that most people in Holmes' fam have lower voices, even "including her grandmother." As for instances when she has a higher tone, the fam says that's purposeful: "Elizabeth will occasionally change her pitch to a higher octave, especially when she gets excited or passionate," per TMZ.
This heated voice debate of 2019 escalated when former coworkers and acquaintances of Holmes opened up about the Theranos founder on the Holmes-centric podcast, The Dropout, produced by ABC Radio and ABC News Nightline. Their claims? Holmes faked her deep voice. "It was maybe at one of the company parties, and maybe she had too much to drink or what not, but she fell out of character and exposed that that was not necessarily her true voice," one of her former Theranos employees said.
So who to believe in this game of he-said-she-said?
Tough to say.
If you take a peek at the HBO doc, The Inventor: Out for Blood in Silicon Valley, it's hard not to become fixated by Holmes' tone—and, of course, all the insanely interesting details about how Holmes convinced people that her blood-testing devices could detect disease in one go. The more you listen to the interviews (which were recorded pre-scandal), the more you're pushed to wonder is she making her voice sound like that to seem more powerful? Is that a vocal fry, aka the lowest tone of your voice?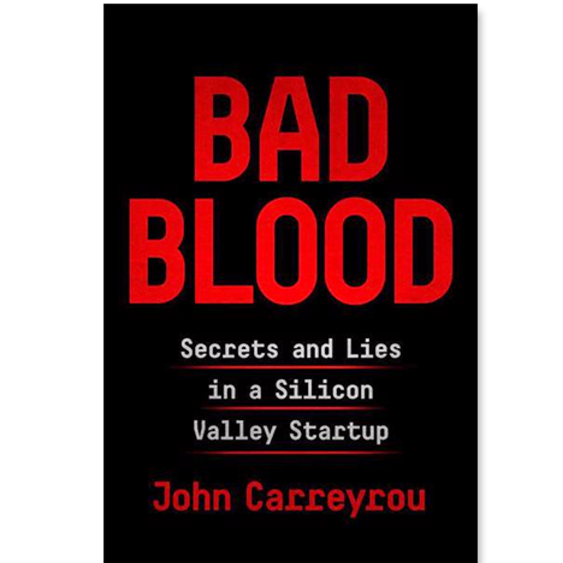 All. of. the. questions. Which, btw, are further fueled in the 2018 book, Bad Blood: Secrets and Lies in a Silicon Valley, that frequently touches upon Holmes' "unusually deep baritone."
Oh! And while people of the Internet are on a mission to uncover the tonal truth, Holmes—who pleaded not guilty to two counts of conspiracy to commit wire fraud and nine counts of wire fraud, according to ABC7— is out there (somewhere) waiting for a trial date to be set.
Girl's got 99 problems and her voice ain't the biggest one…
Source: Read Full Article